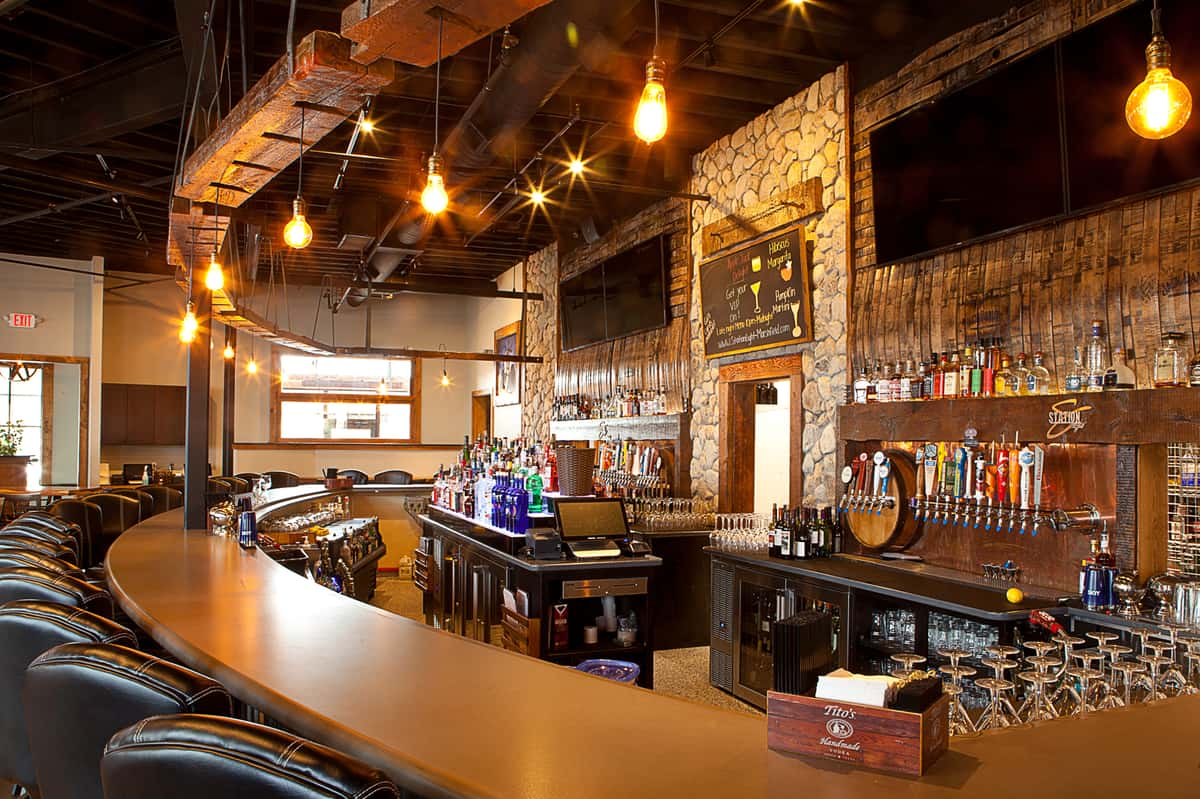 Grand Opening Celebration
Grand Opening Celebration
Press Release:

Station Eight Restaurant is the realization of a dream for its owners – a group of four Marshfield friends and their wives. Opening its doors this past September, the 6,300 square foot 350-seat restaurant is located in the heart of Marshfield's revitalized downtown district at The Shops at Ocean's Gate.
Always appreciative of history, many locals reminisce with the eight owners that the new restaurant sits where Papa Gino's Pizzeria once bustled with diners enjoying table-side tunes and a good pie. Townies themselves, the owners fondly remember Station Eight's predecessor and run with historical reference, which is ingrained in the town.
Paying homage to Marshfield's rich history, Station Eight is named after a train depot that stood nearby to where the restaurant stands today. In the late 19th century, the railroad was critical to Marshfield's economy as it carried city dwellers to local beaches and helped establish Marshfield as a central tourist destination. Although rail service stopped in the 1940s, the economy of the town is forever indebted to it.
Like the trains a century ago, Station Eight connects the city with the beach. The restaurant specializes in combining signature refined dishes with traditional comfort cuisine, creating handcrafted seasonal libations and providing professional neighborhood service. Station Eight's ambiance is warm and welcoming, yet unique to Marshfield and surrounding suburbs. Subtle reminders of a railway system that once ensconced the town pebble the décor and honor Marshfield's earlier days.
Unique from any other venue in Marshfield, Station Eight is a comfortable, friendly hometown spot that offers metropolitan flavor and an air of sophistication. Station Eight is an expansive well-appointed space where guests enjoy upscale fare, original cocktails, dancing, local live music and televised sports seven days a week.
Well on its way to becoming a top eating and entertainment destination, Station Eight brings a fresh approach to the South Shore. And in mirroring its namesake from across the road a century ago, Station Eight honors its hometown.